Lowrey Pear Cider - Cans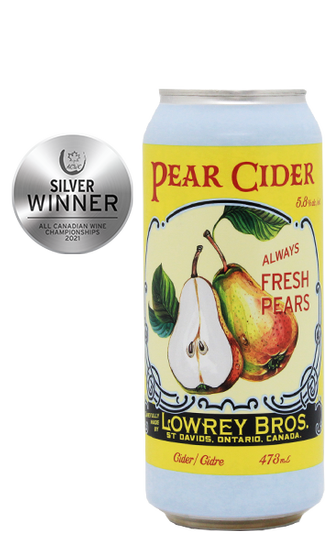 Made from 100% Cold Snap Pear juice, our Pear Cider is a perfect appetizer beverage. Our Lowrey Bros. Pear Cider is light sparkling character pairs brilliantly with fresh shrimp dishes and Asian flavours like cilantro.
Tasting Note
Our Pear Cider is very light in colour. It has a tutti-frutti aroma and a distinct note of fresh pears. This "perry" is a great example of the earthy flavour of fresh pears. The dry palate shows body while remaining crisp and refreshing.