Sand & Gravel Sauvignon Blanc 2019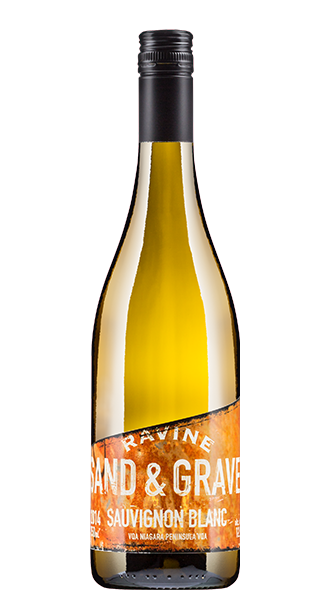 Winemaker's Note
Sauvignon Blanc is a gorgeous Bordeaux white and its enchanting and alluring because it can take on intense tropical flavours, citrus, and then savory spice (if aged and fermented in Oak). In 2019 I wanted to have fun and experiment with some of the best Sauv Blanc found in the Four Mile Creek Appellation. From playing with various pick dates, comparing handpicked fruit versus machine picked fruit, playing with skin contact times, barrel ferment vs. stainless ferment, versus oak aging. This on top of exploring some of the latest organic yeast strains isolated from South Africa and Australia truly allowed us to paint with all colours of the palate.
Tasting Note
Our 2019 Sand & Gravel Sauvignon Blanc is grassy fresh and savoury. Upfront your mouth experiences round ripe pineapple flavours, pink grapefruit, quince, and touch of guava. I love the hidden flavours of Granadilla (a type of passion fruit) and lemon lime. A round mouthfeel but an exciting finish of citrus zest leaves your mouth feeling alive.
Food Pairing
This is a food friendly wine. It's fresh, crisp, and full of grassy and tropical notes. The perfect recipe to pair with garden salads, grilled asparagus, gazpacho, BBQ Chicken, and seafood such as shrimp, pickerel, cod!