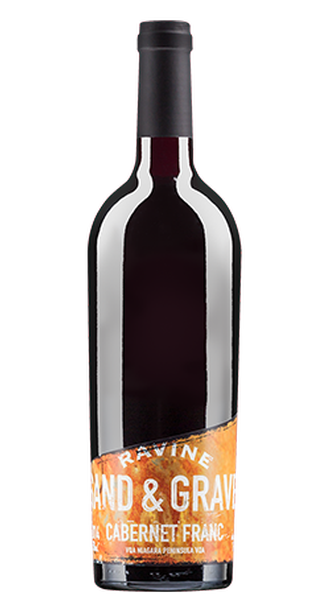 Sand & Gravel Cabernet Franc 2019
Winemaker's Note
Of all the Bordeaux reds planted in Niagara, Cabernet Franc is that varietal that showcases a great tolerance to our colder winters and takes the forefront in our red portfolio as it has been proven to be one of the most versatile reds (can be made as a red wine, appassimento style, icewine, rose). It also loves our climate and growing season so it isn't just a varietal to be used in blends to give acidity and tannic structure it actually thrives and becomes extremely bold and complex depending on site and winemaking techniques.
Tasting Note
When I taste this wine, immediately I think of strawberry season and the smell of Strawberry preserves and/or strawberries and vanilla cream. This Cab is pleasantly jammy, smooth mid palate, and an exciting finish that is dry but lingering in flavour.
Food Pairing
A youthful amount of acidity and tannin are present in the finish which elevate this wine to food friendly. Pair this wine with firm cheeses, try our strawberry preserve on crostini along with some charcuterie . This wine can also go well with stews, food off the grill and especially good company.
You know you want to
Sign Up For Our Newsletter
Keep up to date on the latest wine releases, events, and promotions and get 10% off your next order.