Sand & Gravel Cabernet Franc 2018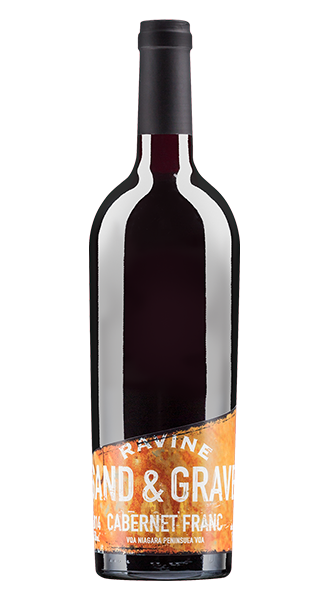 Of all the Bordeaux reds planted in Niagara Cabernet Franc is that varietal that showcases a great tolerance to our colder winters and takes the forefront in our red portfolio as it has been proven to be one of the most versatile reds (can be made as a red wine, appassimento style, icewine, Rosé). It also loves our climate and growing season so it isn't just a varietal to be used in blends to give acidity and tannic structure it actually thrives and becomes extremely bold and complex depending on site and winemaking techniques.
Tasting Note: When I taste this wine, immediately I think of Strawberry Shortcake. This Cab is pleasantly jammy, smooth, and has lingering finish that make this wine an instant crowd pleaser.
Food Pairing: A respectful amount of acidity and tannin are present in the finish which elevate this wine to food friendly and I can see people having fun with this on the patio, at BBQ or with good company.