Ravine Gewurztraminer 2019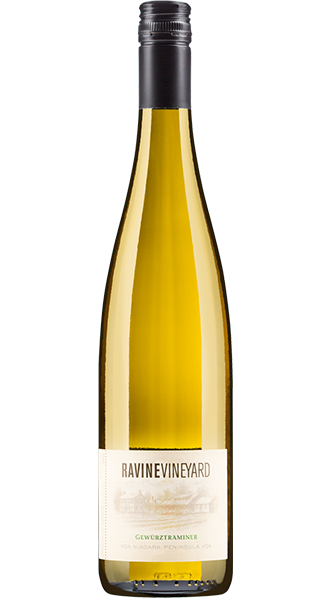 It's official, our winemaker, Lydia, is Gaga for Gewurz! And why not? This gorgeous bronze pink grape from Alsace is enticing because of its tropical, spicy floral, perfumery profile. The team decided to pick on freshness and ferment based on balance. This wine is rounder in the front palate but finishes on a refreshing note. In 2019 the site for our Gewürztraminer started to go through veraison after labour day (later than usual) and the colour developed. The Gewürztraminer site is in very close proximity to the lake which means ripening during moderate temp days and cool nights. We knew the aromatics on this wine were destined to be intense as the growing conditions flavour the fruit to hold on to its acidity a little longer. In this blend we had fun and filled two barrels for short aging on lees, the rest remained in stainless steel for fermentation and aging. Fermentation was halted with the intention of creating balance between alcohol, pH, acidity, and residual sugar.
Tasting Note: Immediately your nose is filled with rose petal, ruby red grapefruit and fruity notes of pineapple, lychee, and tangerine. On the palate the wine is refreshing. Initially, a vibe of oily mouthfeel occurs, but quickly transitions to fresh stone fruit on the palate. Finishes semi dry.
Food Pairing: The sweetness level on this wine is at a range where you can really experiment and play with how you pair this wine. Because it isn't overly round or sweet, you are not only limited to enjoying with spicy dishes. We see this wine being paired with braised pork hock, fresh rolls, sushi, soft shell crab, seaweed salad, blue veined cheeses, white fish and oysters.