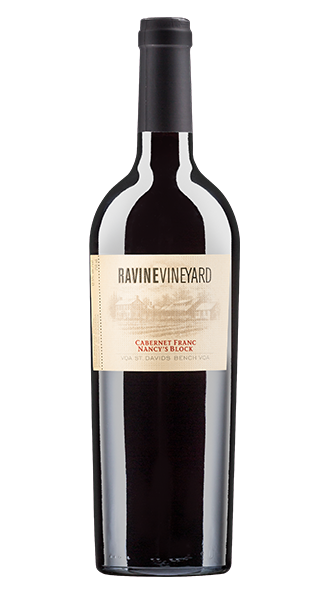 Nancy's Block Cabernet Franc 2019
On our organic managed property located in the heart of St. David's we have two unique blocks where Cabernet Franc is planted. The soil and driveway are what separate the two blocks (Lonna's block to the West and Nancy's block to the East). Lonna's site is slightly more vigorous and retains more heat than Nancy's. It is believed that having the vines planted on the old horse paddock may be responsible for this by incorporating higher organic matter into the soil. Nancy's block has just a little more sand in the soil profile (especially the rows further East), but is a little more tamed and balanced in terms of acid to sugar ratios. This block likes to ripen a little slower but steadier than Lonna's block. In 2019 the two blocks were picked the same day and 4 rows of Nancy's Block were hand-picked.
This wine is perfectly layered with subtle nuances. This medium-bodied wine is truly is an elegant expression of Cool Climate Cabernet Franc. There is a pleasant tannin structure that makes the back bone for this wine and holds together all the plummy, strawberry and cherry fruit along with a subtle herbal smokiness. This wine will age and only get more supple and softer with time.
You know you want to
Sign Up For Our Newsletter
Keep up to date on the latest wine releases, events, and promotions and get 10% off your next order.