Lowrey Bros Honey Bourbon Peaches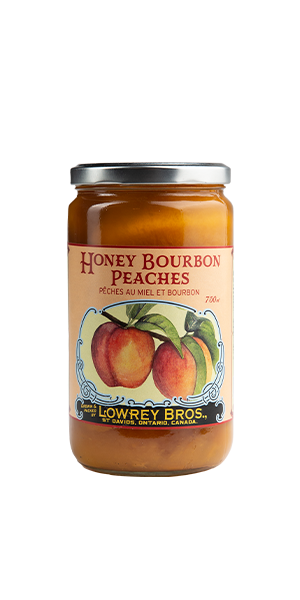 SOLD OUT - Coming Soon.
Lowrey Bros. Honey Bourbon Peaches are made from all-natural honey. A touch of bourbon to help preserve Niagara's finest hand-selected peaches. Canned with a whole vanilla bean, we like to eat these divine peaches straight from the jar as well as dessert toppings.