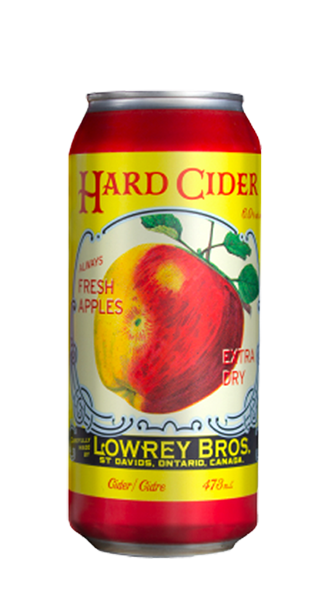 Lowrey Apple Cider - Cans
100% freshly pressed Niagara apple juice, 100% of the time. The Lowrey Bros. Hard Cider is dry and pairs well with pork based dishes.
Tasting Note
Our Hard Cider is quite clear with a slight yellow colour. Its aroma is that of a fresh, whole apple - skin and all. It is very dry and refreshing on the palate with a pleasant, forward acidity and nice concentration.
You know you want to
Sign Up For Our Newsletter
Keep up to date on the latest wine releases, events, and promotions.