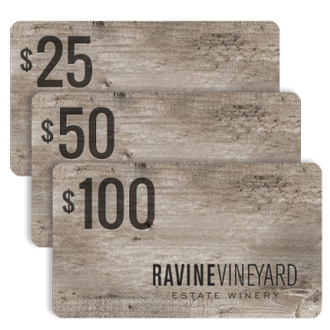 Gift Cards (Physical Card)
This gift card can be redeemed on property in the retail shop, restaurant or grocery. It can be picked up in person or be mailed to you or the recipient.
Bring the gift of the Ravine experience to your coworkers, friends and family by gifting that special someone a gift-card to use at any time they wish to visit us.
You know you want to
Sign Up For Our Newsletter
Keep up to date on the latest wine releases, events, and promotions.