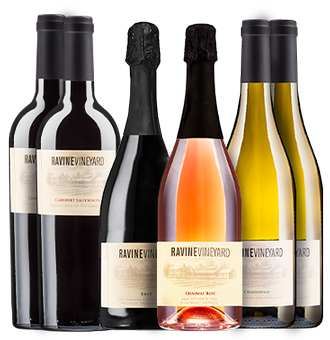 Festive Favourites
It's the most wine-derful time of the year! Enjoy this Ravine Festive Favourite wine package during your holiday season. A perfect mix of sparkling, white and red wine.
This Bundle Includes:
1 x Ravine N/V Brut
1 x Ravine N/V Charmat Rosé
2 x 2020 Ravine Chardonnay
2 x 2020 Ravine Cabernet Sauvignon
You know you want to
Sign Up For Our Newsletter
Keep up to date on the latest wine releases, events, and promotions and get 10% off your next order.