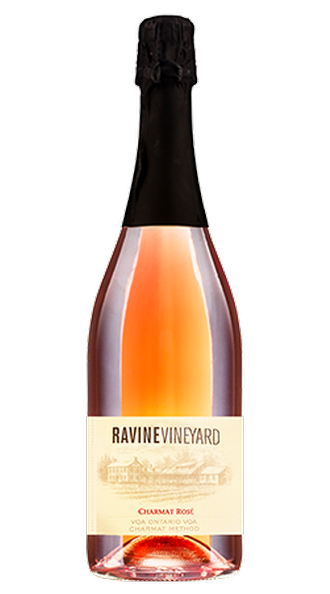 Charmat Rosé
The Charmat Method is one that uses the concept of utilizing a secondary fermentation to incorporate bubbles and a slight increase of alchol into a finished wine. Unlike in traditionally made sparkling this is occurring in a temperature and pressure controlled tank. Fermentation happens under high pressure levels and cold temps, and this is how bubbles are incorporated into the wine. This wine is produced from Riesling, Sauvignon Blanc and Gamay Noir.
Pleasant aromas of floral, strawberry and clementine leave you feeling excited for the summer and ready for good company. On the palate, the happy bubbles dance around with flavours of fresh field strawberries and cream, lemon, crab apple and ruby red grapefruit.
You know you want to
Sign Up For Our Newsletter
Keep up to date on the latest wine releases, events, and promotions.