Small Batch Riesling 2019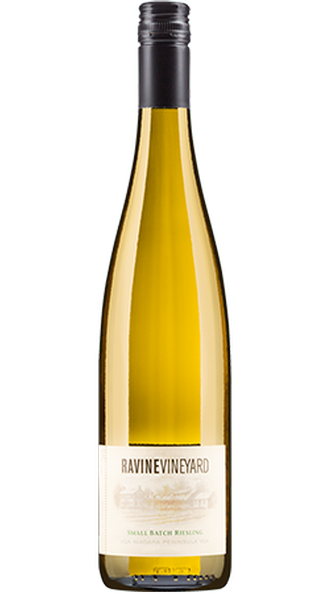 Winemaker's Note
This "Small Batch Riesling" was made using grapes exclusively from one site, one grower, one pick date. This grower of this fruit is located 4 km away from Ravine Vineyards and was cropped lightly to maximize fruit concentration and quality. The farm sits at the base of the bench and is part of the Four Mile Creek appellation where the soils tend to be made up of silt and mostly clay.
Tasting Note
Our 2019 Small Batch Riesling was picked early to maximize vibrancy, and freshness. Made in a balanced style, there is enough residual sugar here to compliment a great spine of persistent acidity that appeases your palate and ends in a quenching finish. Packed with lime, ruby red grapefruit, green apple, and a touch of honey, this elegant Riesling truly is a special white wine.
Food Pairing
This wine would pair well with seafood, (sushi, ceviche) as well as fresh vegan dishes and even fresh pasta.