Ravine Unoaked Chardonnay 2019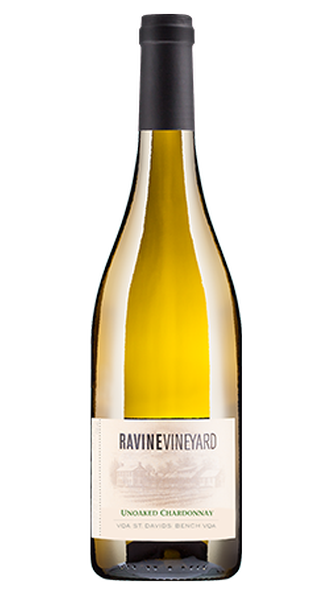 Winemaker's Note
This Chardonnay is estate grown and bottled using Chardonnay Musque Clone 809 grapes. In 2019 I conducted several clonal projects where every block and clone combination were picked and fermented individually. We have three chardonnay blocks on the Ravine site and this is the first to come out from 2019. Hand-picked, whole cluster pressed, zero oak, zero malo lactic fermentation, this wine was picked for freshness and flavour.. There is a lovely balance between acidity and an underlying creaminess. This was all achieved through meticulous lees stirring that occurred weekly for 5 months. Enjoy.
Tasting Note
Our Chardonnay is a lovely pale straw colour. The nose on this wine is dominant with notes of pear, lemon, and honey dew. A soft oily mouthfeel rounds out your palate and then a crescendo with a refreshing zest finishes the wine leaving on a bright citrus note.
Food Pairing
This Chardonnay matches beautifully with most seafood dishes, oysters, light fare, pastas.