Ravine Malbec 2016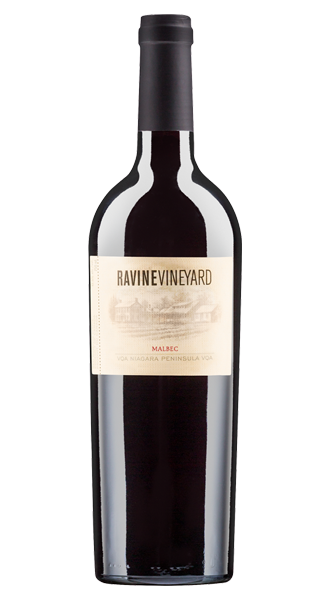 The summer of 2016 was hot and dry, 2 things that grape vines love. At the start of the summer Marty, the winemaker at the time, said "If the summer stays like this it would be perfect to make a Malbec!" The summer not only stayed great but we got just a touch of rain right before veraison (the time when the grapes turn red) which was fantastic. We hope you enjoy this special red wine.
Tasting Note: This wine is bright purple red. It has aromas of plums, black pepper and sun-dried black olives. In the mouth it is medium bodied but has a distinct richness to it. The finish is long and tends toward that black peppery note.
Food Pairing: This Malbec would pair wonderfully with some kind of grilled lamb with thyme and rosemary. It would match well with the flavours of southern France.