Ravine Cabernet Franc 2018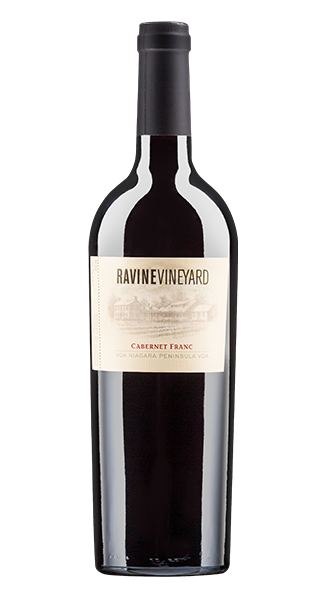 This Cabernet Franc is a lovely red concentrated in red fruit flavour with a touch of soft elegance. Strawberries and cream are the first descriptors to come to mind when tasting this wine.
Tasting Note
This Cabernet Franc is very inviting on the nose with nose of jammy fruit and sweet oak tones given by our French barrel program. Initially the wine is supple and soft and then progresses to an elegant fruit and tannin mid palate carried by some cool climate elegance provided by the right amount of acidity. It finishes dry but flavourful with lovely strawberry flavours.
Food Pairing
A nice balanced example between fruit, acidity and a touch of earthiness that make this wine a great accompaniment to charcuterie, duck, soft cheeses and dark chocolate.