Ravine 6 pack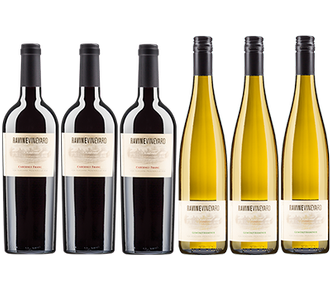 Ravine 6 pack is the perfect set of dinner wines you'll want to have handy to impress your guests. Both the Gewürztraminer or Cabernet Franc make a wonderful choice when deciding on a table wine. Plus! free shipping in Ontario.
This offer includes:
Ravine 2019 Gewürztraminer x 3 btls
Ravine 2018 Cabernet Franc x3 btls
2019 Gewürztraminer
Tasting Note: Immediately your nose is filled with rose petal, ruby red grapefruit and fruity notes of pineapple, lychee, and tangerine. On the palate the wine is refreshing. Initially, a vibe of oily mouthfeel occurs, but quickly transitions to fresh stone fruit on the palate. Finishes semi dry.
2018 Cabernet Franc
Tasting Note: This Cabernet Franc is very inviting on the nose with nose of jammy fruit and sweet oak tones given by our French barrel program. Initially the wine is supple and soft and then progresses to an elegant fruit and tannin mid palate carried by some cool climate elegance provided by the right amount of acidity. It finishes dry but flavourful with lovely strawberry flavours.