N/V Charmat Rosé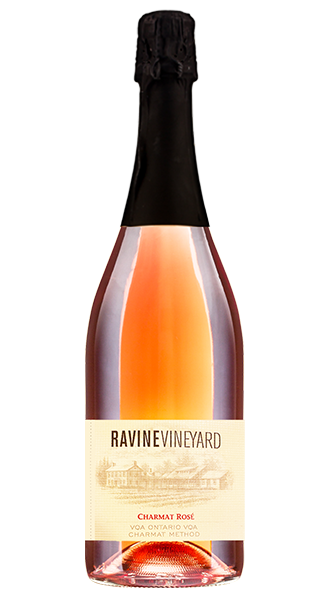 Tasting Note
In the glass the wine is a soft pink hue filled with tiny bubbles dancing along a string of pearls. The first sniff takes you to a green field filled with fresh strawberries ready for the pick and carried by some subtle creamy toasty notes of fresh cream and homemade bread.
A persistent mousse on your palate presents flavours of fresh strawberries, short cake and crisp ambrosia apples. Made in a drier style this sparkling wine finishes refreshing and clean.
Food Pairing
Pretty much bubbles can go with almost any food. Make it dry and throw in a little cabernet joie du vie, and your sipping bubbles throughout your whole meal. . This Charmat is definitely a perfect candidate to pair with light fare and freshly prepared food. Have it at dinner when enjoying salmon, veal, charcuterie, fresh fruit. You can even have fun some fun pairing this with oysters that tend to be more savoury flavours. I would even be as adventurous to say that a fine cigar after your meal can make this a fun finish to a night of entertaining.