Canadian Surprise - 4 pack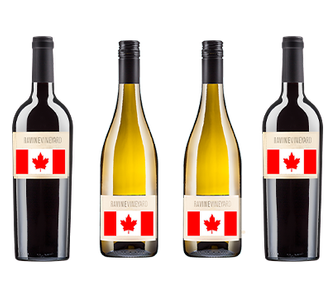 Celebrate Canada's Day this year with Ravine's Canadian Surprise 4 pack!
This special arrangement of wines includes 4 of our most premium Ravine Series Wines.
Includes: 2 premium red wines & 2 premium white wines.
We hope you enjoy the surprise this summer with family & friends.