Ravine Cabernet Franc Icewine 2017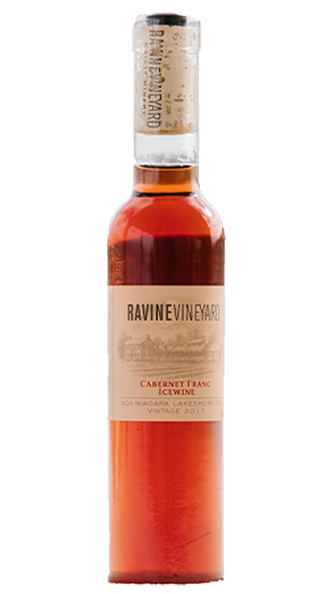 Icewine is a special wine that has been perfected in the Niagara peninsula. It is key to making successful Cabernet Franc Icewine, that the grapes be ripe to make table wine. This ensures that when the flavours are concentrated through natural freezing on the vine, they are fruit forward and exciting!
Tasting Note
Our Cabernet Franc is bright red, pink hue. It has juicy aromas of fresh rhubarb, maraschino cherries and purple popsicle. This Icewine isn't too sweet but does offer an intense and full mouthfeel. It has a balancing acidity that keeps it from feeling to sticky and sweet. It finshes with a long berry flavoured finish.
Food Pairing
Pair this Icewine with your favourite blue cheese or with a fresh berry Pavlova.